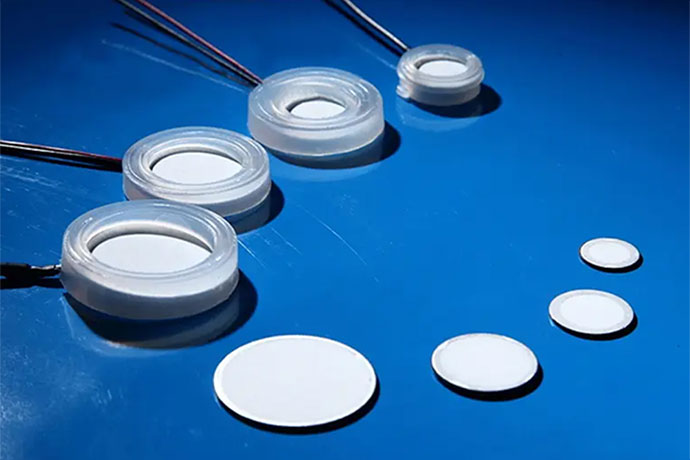 Product Name:
Atomized ceramic sheet
Working principle:
Atomized ceramic sheets are prepared using advanced PZT ceramic production equipment in China. The piezoelectric ceramic sheets undergo a series of piezoelectric performance tests such as appearance inspection, flatness screening, capacitance, frequency, and micro crack full inspection throughout the entire process, and undergo high and low temperature aging. The performance consistency is good, flatness is good, and there is no micro crack phenomenon. The surface protection layer is beautiful, increasing bending strength, acid and alkali resistance, to prevent air pollution The corrosion of water and essential oils on the ceramic silver layer greatly increases the service life of the atomizer.
Application Scenario:
Ultrasonic humidifier, USB mini humidifier, toy gift spray, car heater, beauty essential oil atomization, mosquito repellent, medical atomization and other fields.
Product Features:
1.All piezoelectric ceramic sheets are finely ground on both sides to ensure flatness
2.The appearance size and thickness of ceramics can be customized according to the actual situation of the customer
3.Good aging performance
4.Strong performance consistency and high stability
5.Low heat generation and low impedance