From July 12th to 14th, the 2023 Qingdao International Water Conference & Expo was successfully held at the CREC Qingdao Cosmopolitan Exposition in Qingdao, attracting water industry companies from all over the country. As a leading enterprise in the ozone industry, Guolin Technology participated in the exhibition. Not only did it receive the 2023 (6th) Water Industry China Starlight Award "Star of Engineering," but it also showcased its latest research and development, the laboratory-exclusive ozone generator equipment, which garnered widespread attention.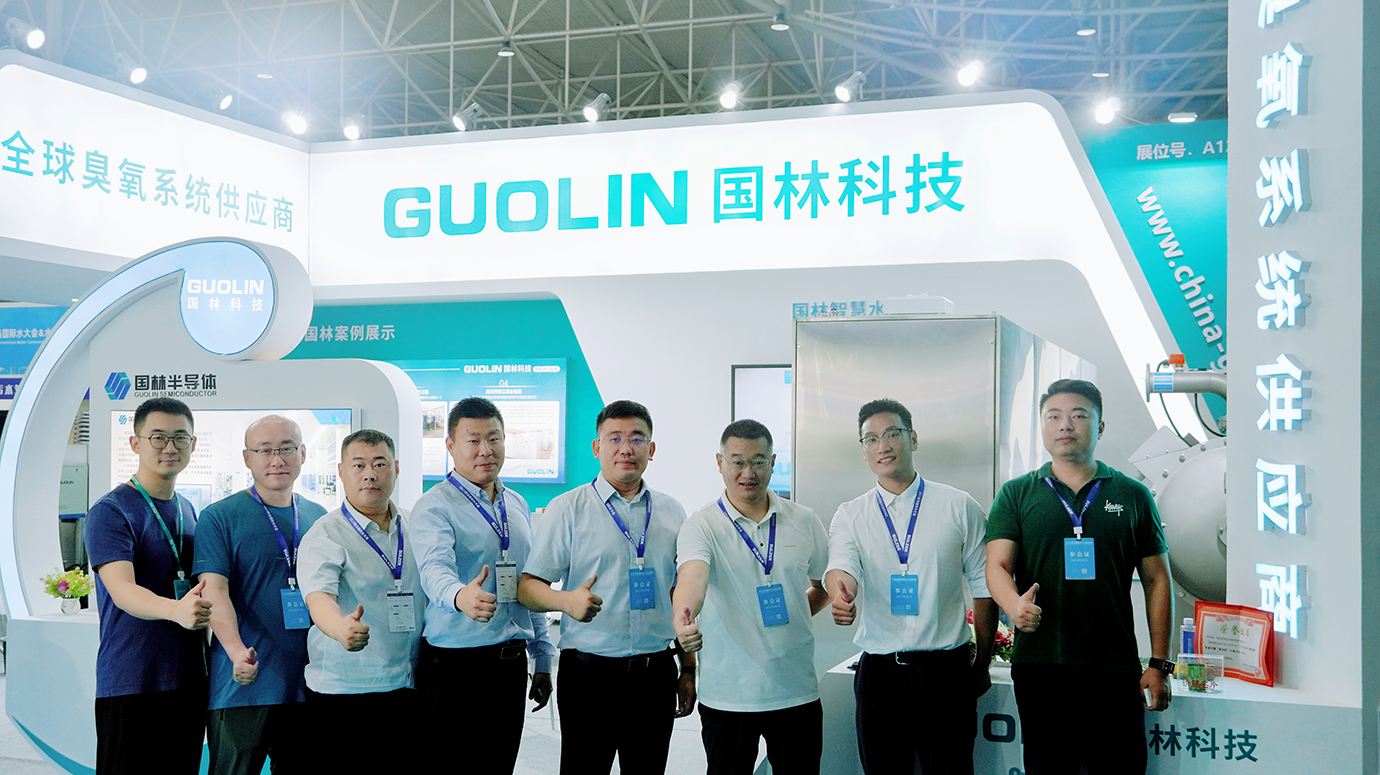 The laboratory-exclusive ozone generator is an important product innovation by Guolin Technology, combining Guolin Technology's brand, technology, patents, and production advantages, launched to meet the high-concentration ozone demand in laboratories, research institutes, and universities. It features a water-cooling design and a patented ozone-specific structural design, ensuring consistent ozone discharge for a more stable system performance.
Guolin Technology's laboratory-exclusive ozone generator features stable ozone output with concentrations reaching up to 100-200mg/L. It delivers high ozone output pressure, up to 3.0 bar, and allows for adjustable gas flow based on experimental needs. The ozone generator is equipped with a self-developed human-machine interactive control interface, enabling real-time adjustments and display of gas volume, concentration, and production.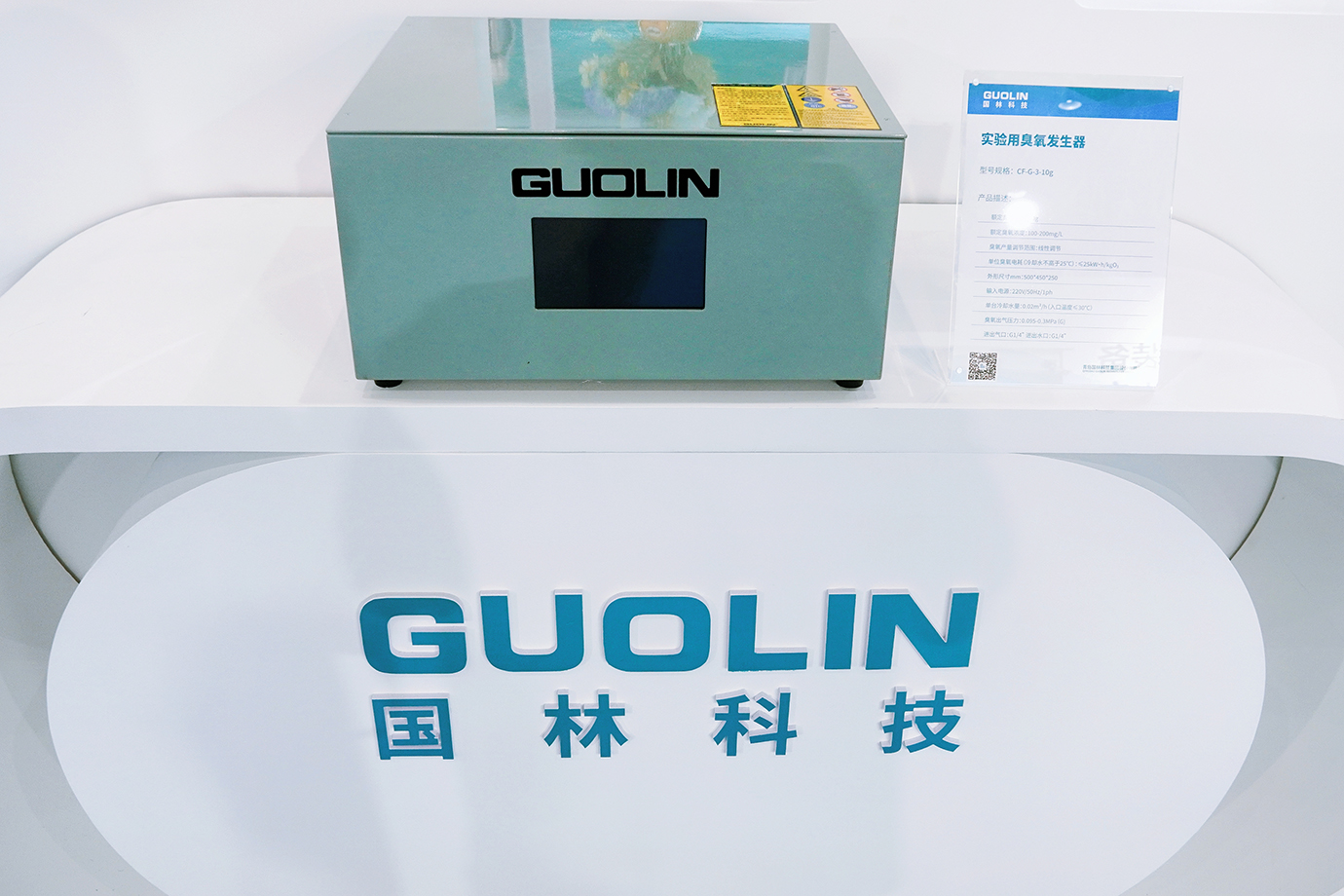 Compared to other conventional ozone generators for laboratory use on the market, Guolin Technology's product stands out with advantages such as its compact size, high concentration, easy operation, and high integration level, making it an ideal choice for laboratory applications.
During this exhibition, Guolin Technology was awarded the 2023 (6th) Water Industry China Starlight Award "Star of Engineering" for its involvement in the Xiong'an New Area Water Treatment Plant project. This recognition fully acknowledges Guolin Technology's technical strength and innovation capabilities in the field of ozone generator for water treatment.


During the exhibition, in order to provide visitors with a more intuitive understanding of Guolin Technology's core ozone technology products, the company deliberately arranged multiple ozone machines from the factory for display. These included large-scale ozone generators, medium and small-scale ozone generators, ozone water machines, and vent gas destructors. At the event, Guolin Technology's products attracted a large number of exhibition attendees, who stopped to take a closer look.
In the future, Guolin Technology will continue to focus on innovation, strengthen technological research, provide customers with more efficient, energy-saving, and environmentally friendly solutions.