The Guolin Technology Headquarters Exhibition Hall has recently been constructed and is now officially open. Located on the first floor of Guolin Technology Headquarters on Zhuzhou Road, Laoshan District, Qingdao, the exhibition hall has been designed and constructed with high-quality and high-standard requirements. With the development of Guolin Technology as the main theme, the exhibition hall comprehensively showcases the historical achievements and latest products of Guolin Technology. Today, we will take you closer to the Guolin Technology Headquarters Exhibition Hall and explore its wonderful world!
The exhibition hall is divided into themed areas including Guolin Technology, Guolin Semiconductor, Guolin Health, Guolin New Materials, Lontec Electronic, Guolin Ceramic, Guolin Fluid, Guolin New Energy, and Laoshan Intelligent Manufacturing. Each area showcases the latest products and achievements of each company, highlighting the technologies and innovations in their respective fields.




The exhibition hall combines exhibition, demonstration, and interactive functions, utilizing various modern means such as sound, light, and electricity to showcase to visitors. It provides interactive screens that allow visitors to explore more information about Guolin Technology products through watching ozone generator solution demonstrations, offering an immersive visiting experience.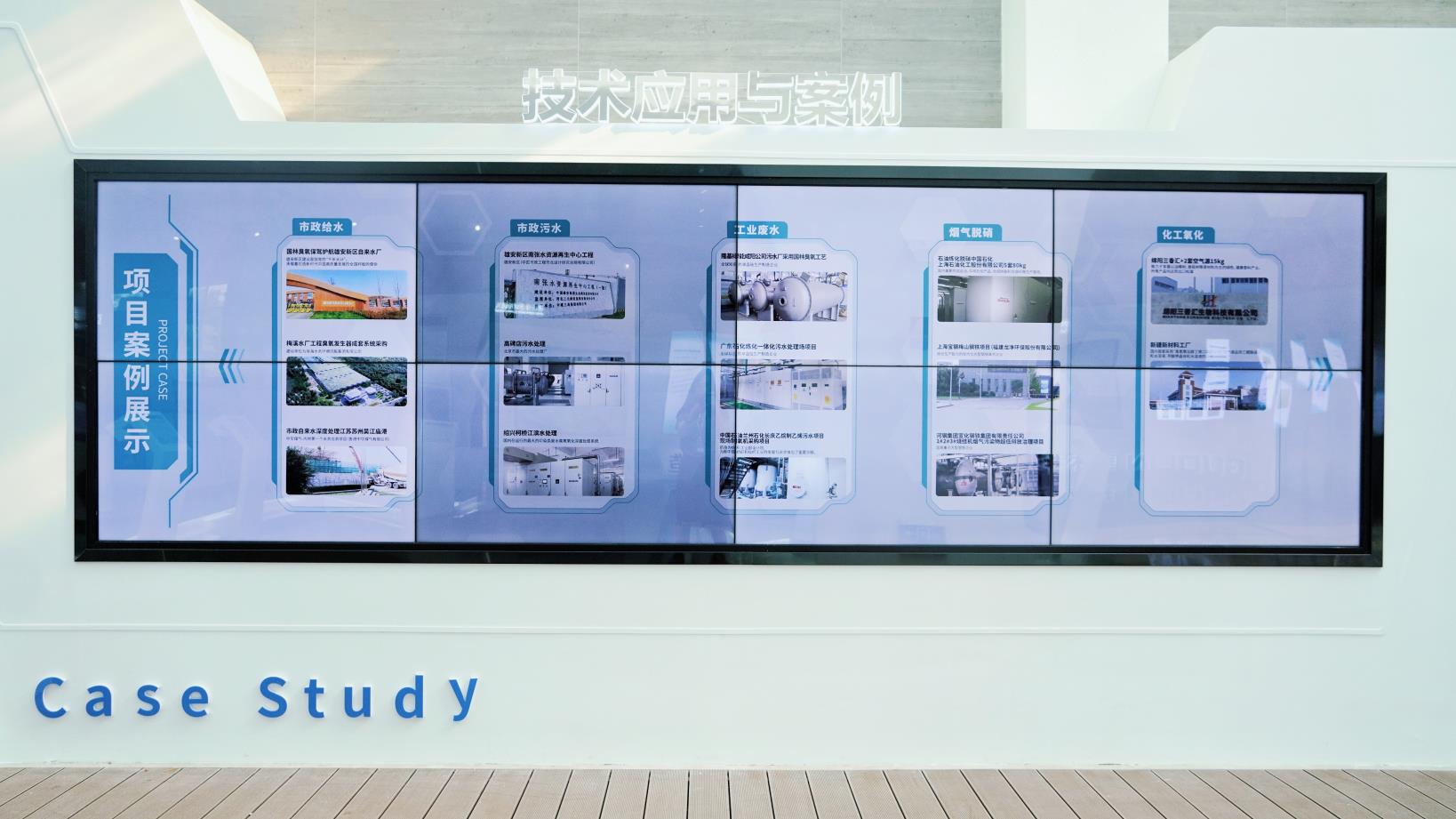 The exhibition hall showcases the past achievements of Guolin Technology and embodies the future expectations of Guolin Technology. In the future, Guolin Technology will adhere to the concept of "developing ozone technology and forging a green industry," continuously empowering the ozone industry, and promoting the innovative development of the domestic ozone industry. It will demonstrate the development style of Guolin Technology in various forms.