On April 19-21, 2023, the 24th IE Expo China, co-sponsored by the China Society of Environmental Sciences and the National Federation of Industry and Commerce Environment Chamber of Commerce, was grandly opened at the Shanghai New International Expo Center. As a representative enterprise of the China ozone industry, Qingdao Guolin Technology Group Co., LTD. (hereinafter referred to as "Guolin Technology") won the "Top 100 Enterprises of 2023 IE Expo China" with its professional ozone research, development and manufacturing strength.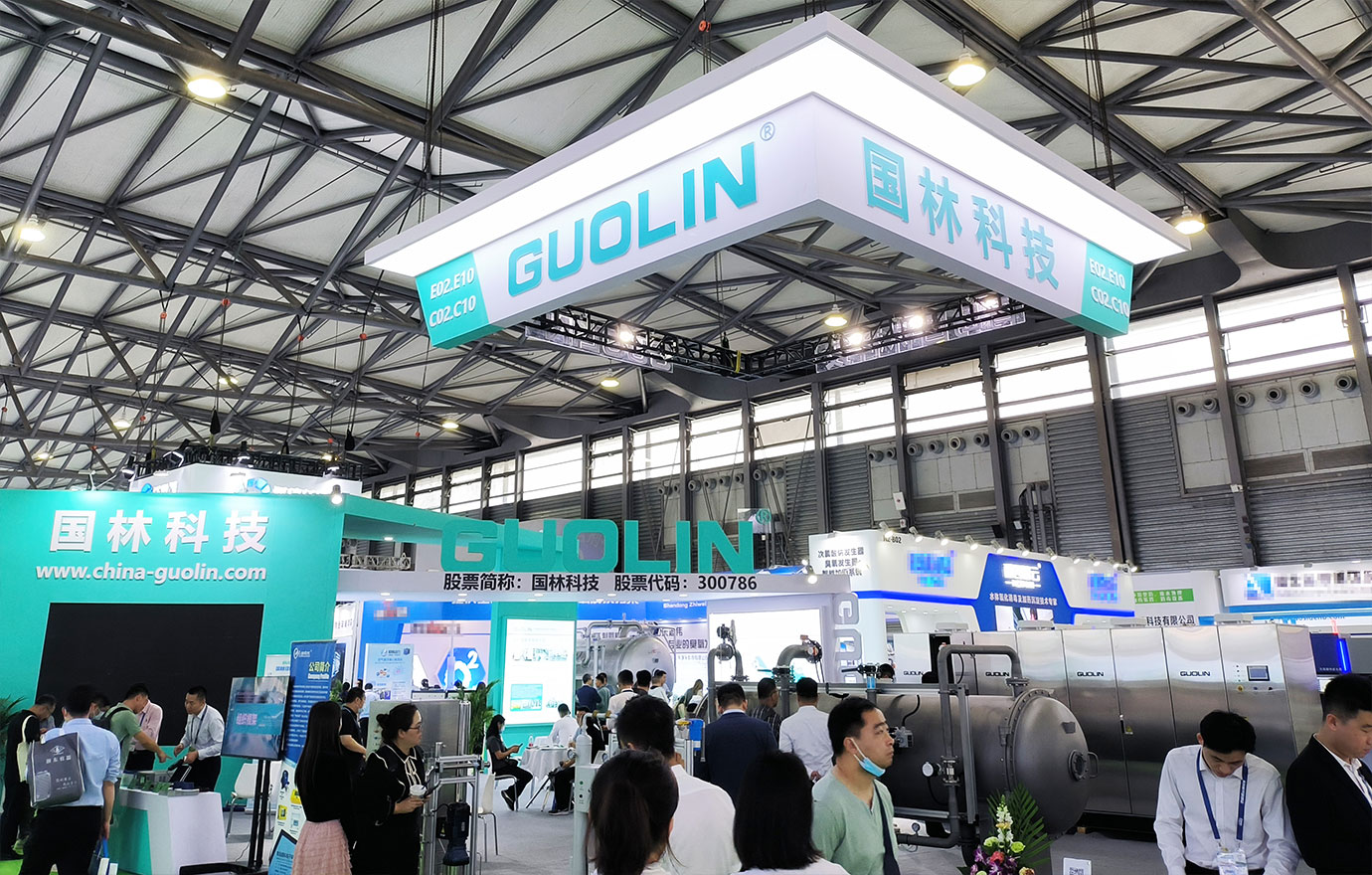 As the most influential environmental technology exchange event in Asia, IE expo China brought together more than 2,300+ well-known domestic and foreign environmental protection enterprises to participate. Collection of the world's top sewage treatment, water supply and drainage, solid waste treatment, resource recycling, air pollution control, indoor air pollution control, site restoration, environmental monitoring, environmental services and other environmental pollution control cutting-edge technologies and the latest solutions.
The exhibition held the award ceremony of "2023 China Environmental Expo Top 100 Enterprises List". After nearly a month of enterprise research and online voting, this award was selected by the organizer of IE Expo and industry experts in a multi-dimensional comprehensive evaluation--Guolin Technology stood out from more than 2,300 enterprises with strong corporate strength and won the "2023 IE Expo China Top 100 Enterprises" award.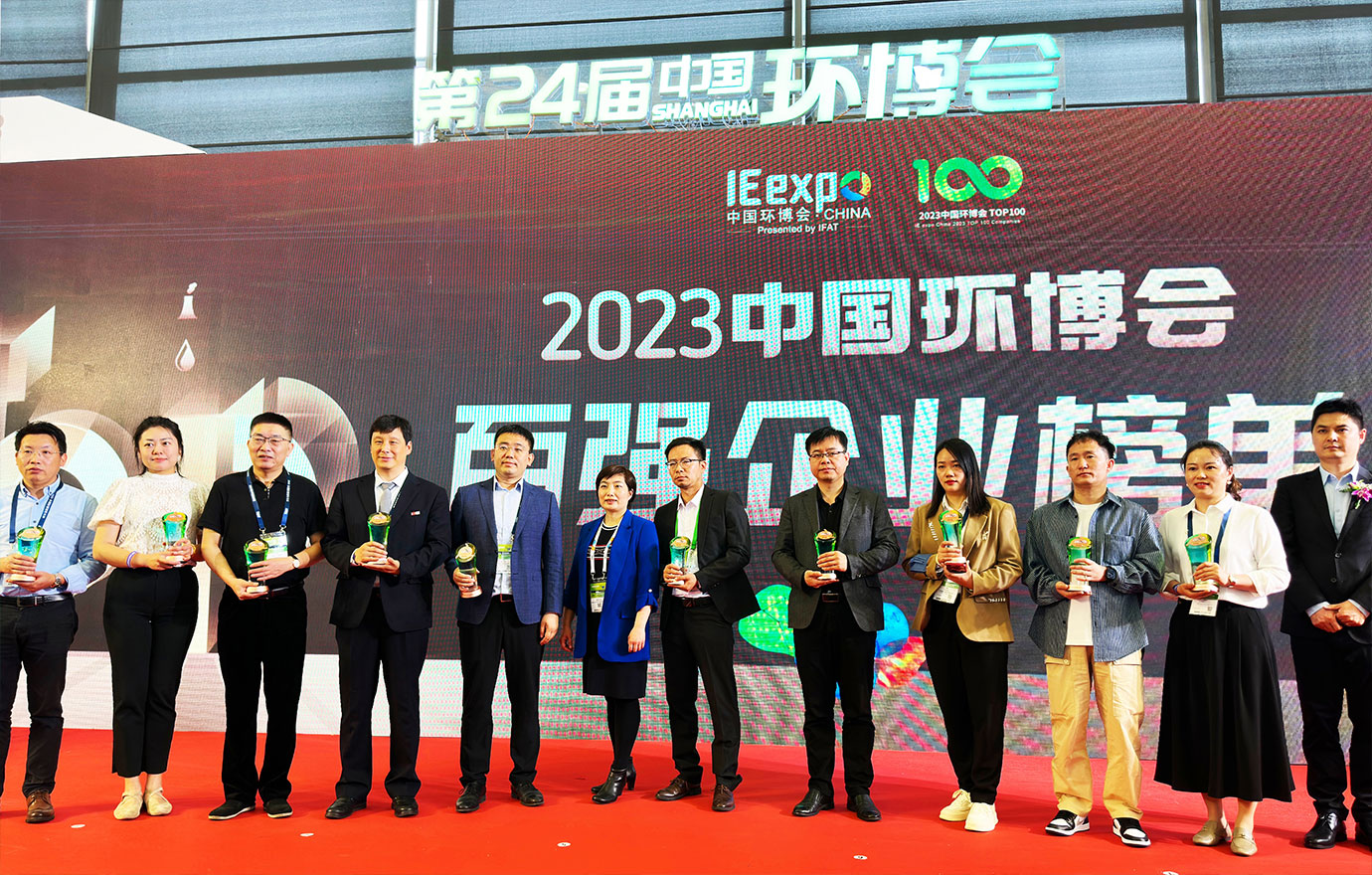 Mr. Meng Yang (fifth from left), representative of Guolin Technology, accepted the award
For visitors to more intuitive understanding of the core technology products of ozone research and development of Guolin Technology, the company deployed a number of ozone equipment from the factory to display, including large ozone generators, small and medium-sized ozone generators, ozone supporting equipment. At the scene, the engineers of Guolin technology through professional technical explanation, attract many visitors to stop, with excellent technical strength, rich industry experience, efficient solutions, won the praise of the customers present.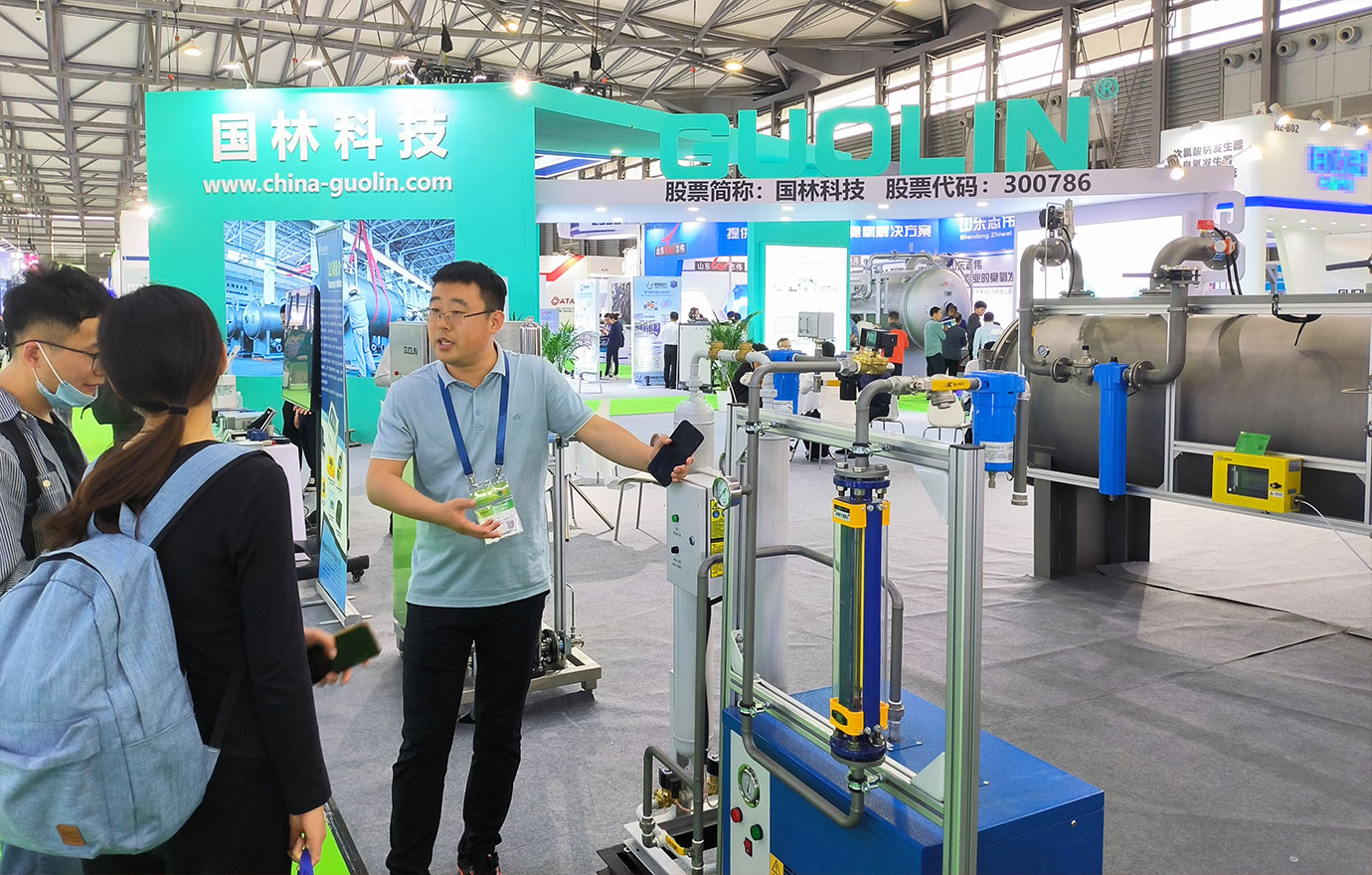 This time, Guolin Technology won the award of the top 100 enterprises, which is the industry's high recognition of our company's scientific and technological strength. In the future, Guolin Technology will continue to uphold the brand concept of " The innovation of Technologies is the light illuminate the way to the future of being harmony", always adhere to the mission of " Develop ozone technology and cast green industry", continue to make efforts in ozone technology research and development, ozone product design and new technology, new material application, and continue to create a stable, advanced and high quality product system for Users, leading the sustainable development of ozone industry.
Qingdao Guolin Technology Group Co., Ltd. (hereinafter referred to as Guolin Technology) was established in 1994, which is a high-tech enterprise engaged in researching, manufacturing and trading. As a professional expert of Ozone solution, Guolin Technology invests itself in ozone generation mechanism study, ozone equipment design and manufacture, ozone application engineering design, installation, commissioning, operation and maintenance. Guolin Technology has become a leading manufacturing enterprise in China that has successfully broken through the manufacturing technology of a series of ozone generators from 1kgO3/h to 10kgO3/h, 100kgO3/h, and 500 kgO3/h, its products widely used in municipal water, waste water, industry sewage, flue gas denitrification, chemical oxidation, petroleum, semiconductor, medical, agriculture and other fields.
With 30 years of development and precipitation, Guolin Technology has become a world-renowned professional manufacturer of ozone system equipment, The company's R & D center is granted the honor of the "Provincial enterprise Technology Center" and "Shandong Ozone Engineering Technology Research Center". Also, it has presided over the formulation of the national standard "Technical requirements for ozone generator for water and waste treatment" (GB/T37894-2019), presided over the revision of China's urban construction industry standard "Ozone generator for water and waste water treatment" (CJ/T322-2010); It undertook the national "Twelfth Five-Year Major Science and Technology Special Water project" project, the national "Thirteenth Five-Year Key Research and Development Plan" project, and the national "Thirteenth Five-Year Major science and Technology special Water project" project.